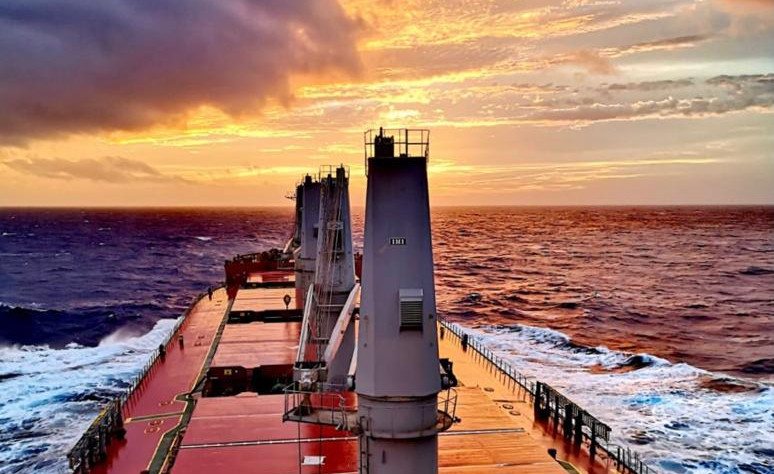 About Us
Diligent Holdings actively manages a fleet of dry bulk carriers from their offices in Athens. The Company's areas of expertise span a wide range of services in order to fully manage the fleet of 8 ships around the globe. From the chartering of vessels to the provision of a complete technical management package for the fleet, Diligent Holdings seeks to offer a solution to every challenge faced by their owners and maintains an operational team to support all areas of the business 24 hours a day, 7 days a week.
Since 2011, Diligent Holdings have rapidly expanded their fleet from just one handysize bulk carrier purchased in 2011 to 8 dry cargo vessels today, now ranging from Handysize to Supramax. Fleet profile management remains an important role to the maritime venture. In May 2021, the Company sold its very first acquisition, the Nordic Bulker 2, a 2002 built Japanese handysize, to keep the average age of the fleet down to a benchmark of 11 years.
Mission
Diligent Holdings aim to provide a full range of ship management services inhouse, from the technical and operational management of the ships to the physical chartering of the fleet. The management team strive to operate the fleet above and beyond international standards, by maintaining the highest quality of service, without any compromise on ship maintenance. One of the other key objectives is to promote the evolution of industry practices such as the safety of life at sea, environmental welfare and cargo integrity. This overall focus enables Diligent Holdings to safeguard not just the performance of the fleet but also the Company's relationships within the global shipping industry.
It is the Company's strong belief that the protection of the environment is both a local and global obligation, one which is upheld in all day to day practices and which remains intrinsic to the core values identified with as a business. Diligent Holdings foster an acute respect for both marine legislation and environmental welfare which can be seen at the heart of operations and day to day activities both on and offshore. A greener business 'ideal' now plays a huge part in the Company's core values. Diligent Holdings have devised their own Safety Management System that all crews adhere to, driven by a deep respect for both the environment and sustainability.
Diligent Holdings are dedicated to the evolving cycle of legislation that applies to each vessel and remains vigilant in the face of health and safety risks, with a full action plan in place to ensure compliance in any circumstance.
Further they seek to provide and uphold a strong moral code in order to operate a focused and unified workforce.
Vision
Diligent Holdings have set a course for a sustainable future in shipping. This will be possible by maintaining rigorous standards to achieve excellence in all areas of the business. The Company values tradition but recognizes the need for progress and focus on innovation.
An environmentally conscious mindset is present throughout all Company endeavors including, but not limited to, all offshore transportation and onshore management practices.
Diligent Holdings vow to treat every task with diligence, upholding the wellbeing of the crews and the resources of the owners who have entrusted their vessels to their management. They intend to employ best practice to ensure a risk-free and successful chartering experience for all their clients. The long-term goal and aspirations of Diligent Holdings are: "ZERO incidents, ZERO accidents and ZERO spills", which they will strive for through continuous monitoring, comparison and improvement.
What we value
Our values are the compass that guides our every action and decision.